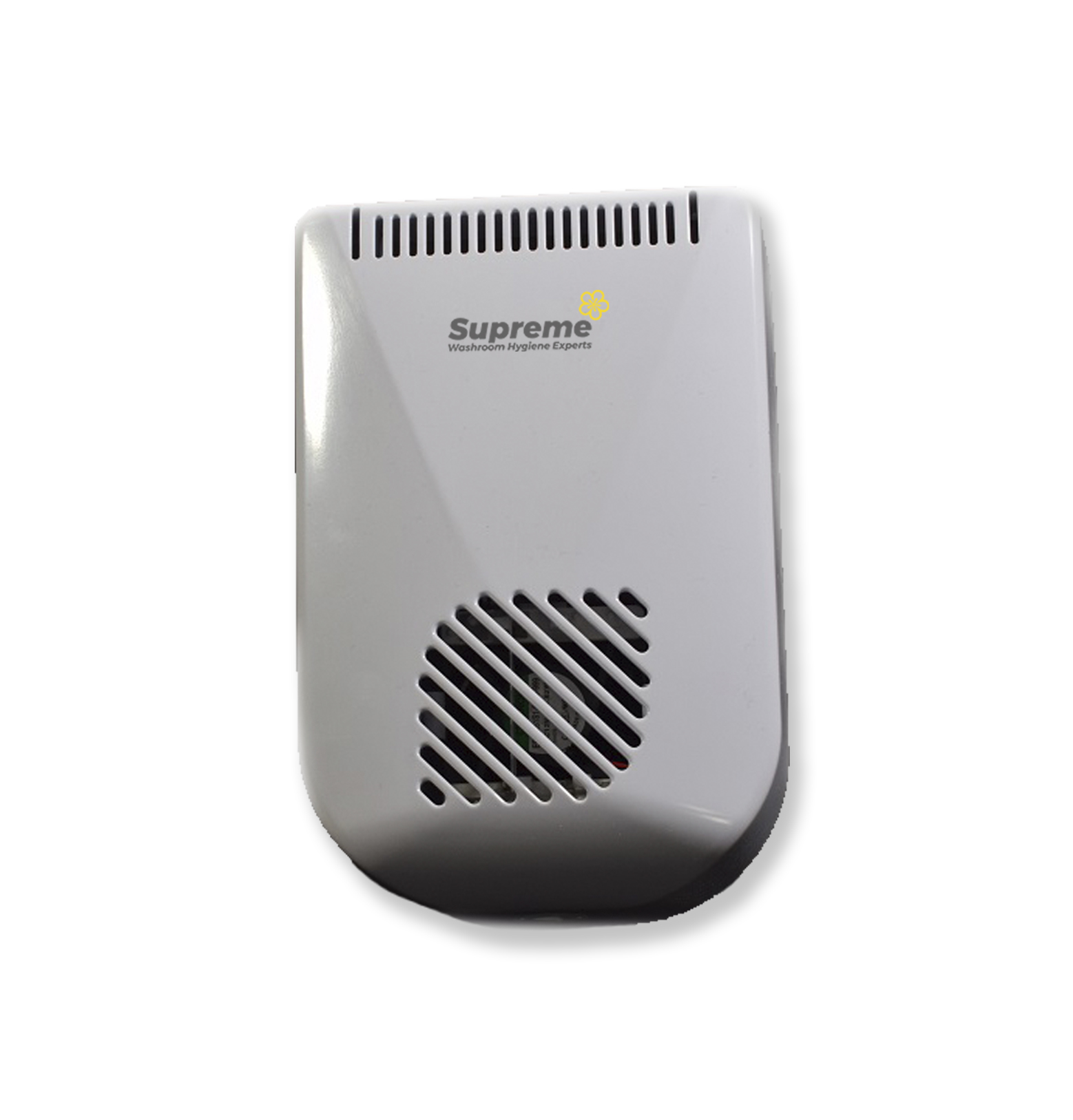 SUPREME PROZONE UNIT
– AIR CLEANER
Prozone® ozone generator cleans and rejuvenates the air we breathe, refreshing the atmosphere and bringing outdoor freshness indoors. Prozone® is an ideal odour neutraliser for areas such as hospitals, care homes, doctor's surgeries, veterinary clinics, washrooms, offices, toilet areas, hotels, reception areas, or anywhere the customer requires cleaner atmosphere.
Destroys Bacteria and Diminishes unpleasant odours associated with washrooms, resulting in a cleaner healthier environment for everyone.
The ozone produced by Prozone® destroys harmful micro-organisms with which it comes into contact with and breaks down malodour-causing compounds – therefore neutralising the unpleasant smells they produce.
Integral programmable adjustment to suit application, select the output to suit the location, or room size, Supplied and serviced by Supreme Experts.
Destroys bacteria

Eliminates unpleasant malodours

Safety "cut off" switch – complete user safety

Hinged opening – the unit is easy to service and maintain.

Ceramic Plate Technology – long lasting performance.

Supplied and Installed by Supreme Experts.

Suitable for fixed installation or portable applications

Voltage: 85V-264V 50/60 Hz

Power rating: 12 W
Height:  210mm

Width: 135mm

Depth: 85mm
Contact us today for a FREE quotation