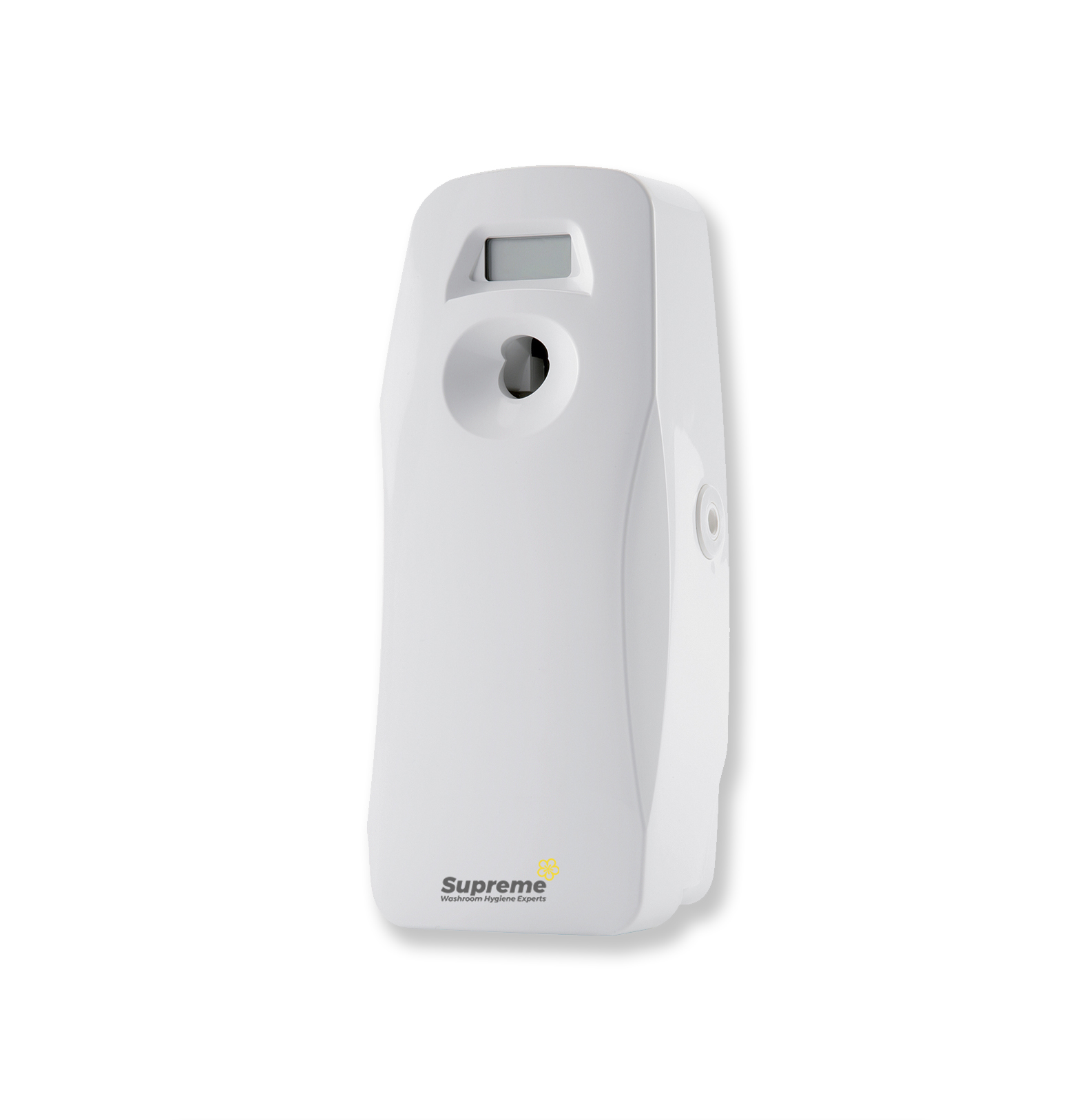 AIR SENZE FRAGRANCE SYSTEM
(Pulse Spray Fragrancing)
Airsenz dispensers are available with different levels of control to suit the requirements and applications of our customers. The dispensers are designed to use with metered fragrances. All products are serviced by Supreme Experts, and have a 5 year manufacturer's warranty, solid state technology, and are available in a clean white finish, suitable for most environments.
This is the most user friendly and flexible metered aerosol system on the market. There are no factory limitations as is the case with most dispensers on the market allowing it to be programmed to deliver maximum fragrance when and where it is an optimum requirement. As clean as a Country Breeze.
This dispenser will not only cut down on refill usage, offering upto 3,000 sprays per application, and therefore has a positive effect on the environment it also allows a reduction in overall servicing costs.
White Clean Lockable Vandal Resistant Unit

1-60 min spray interval settings

Low energy consumption / Alkaline battery operation

Serviced regularly by Supreme Experts

Days to next service visit programmable function / Display.

Key lockable, vandal resistant unit.
Height:  240mm

Width: 96mm

Depth: 75mm
Contact us today for a FREE quotation