Aircare
Making your washroom smell fresh and clean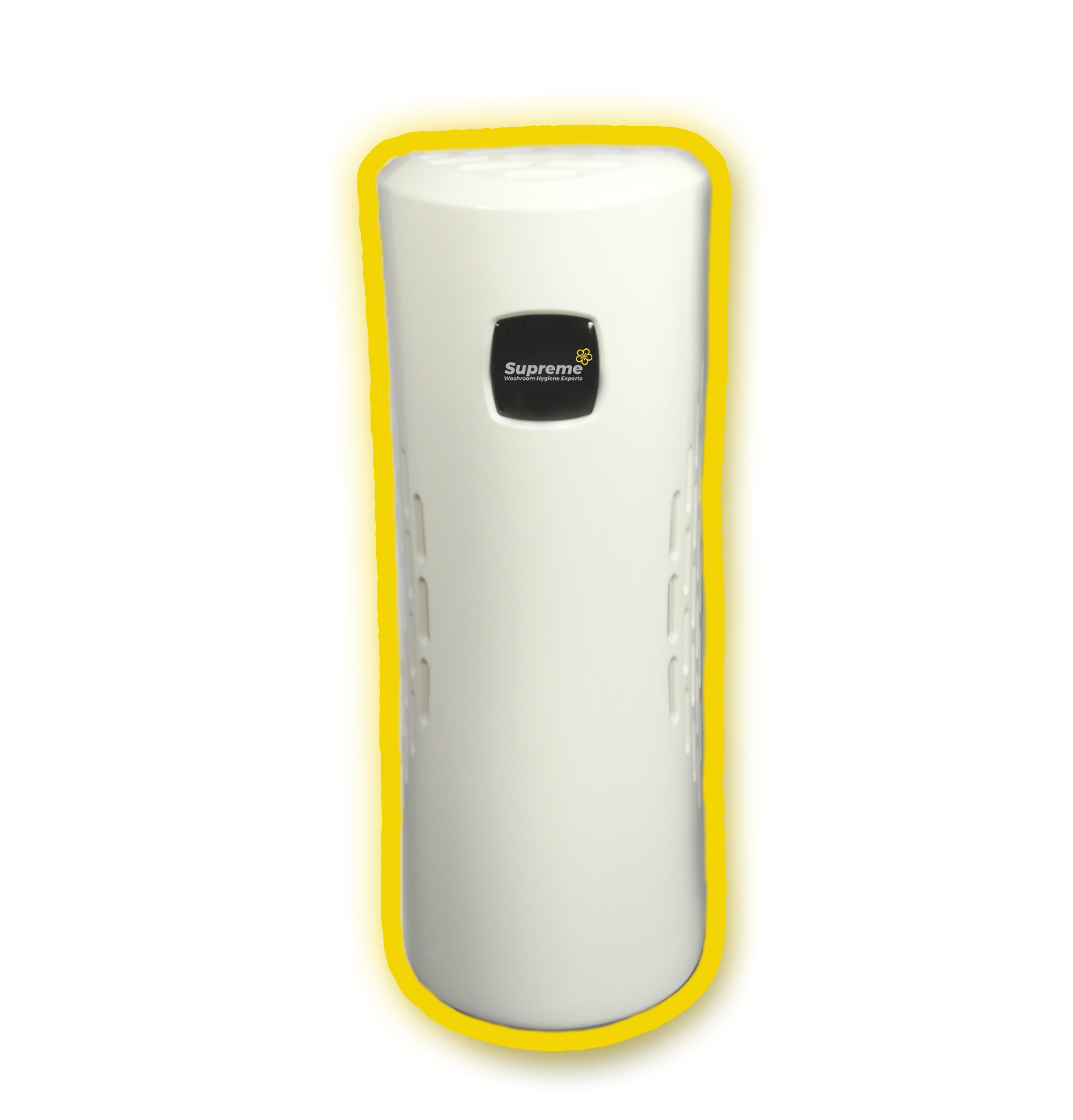 AIR PURE
FRAGRANCE SYSTEM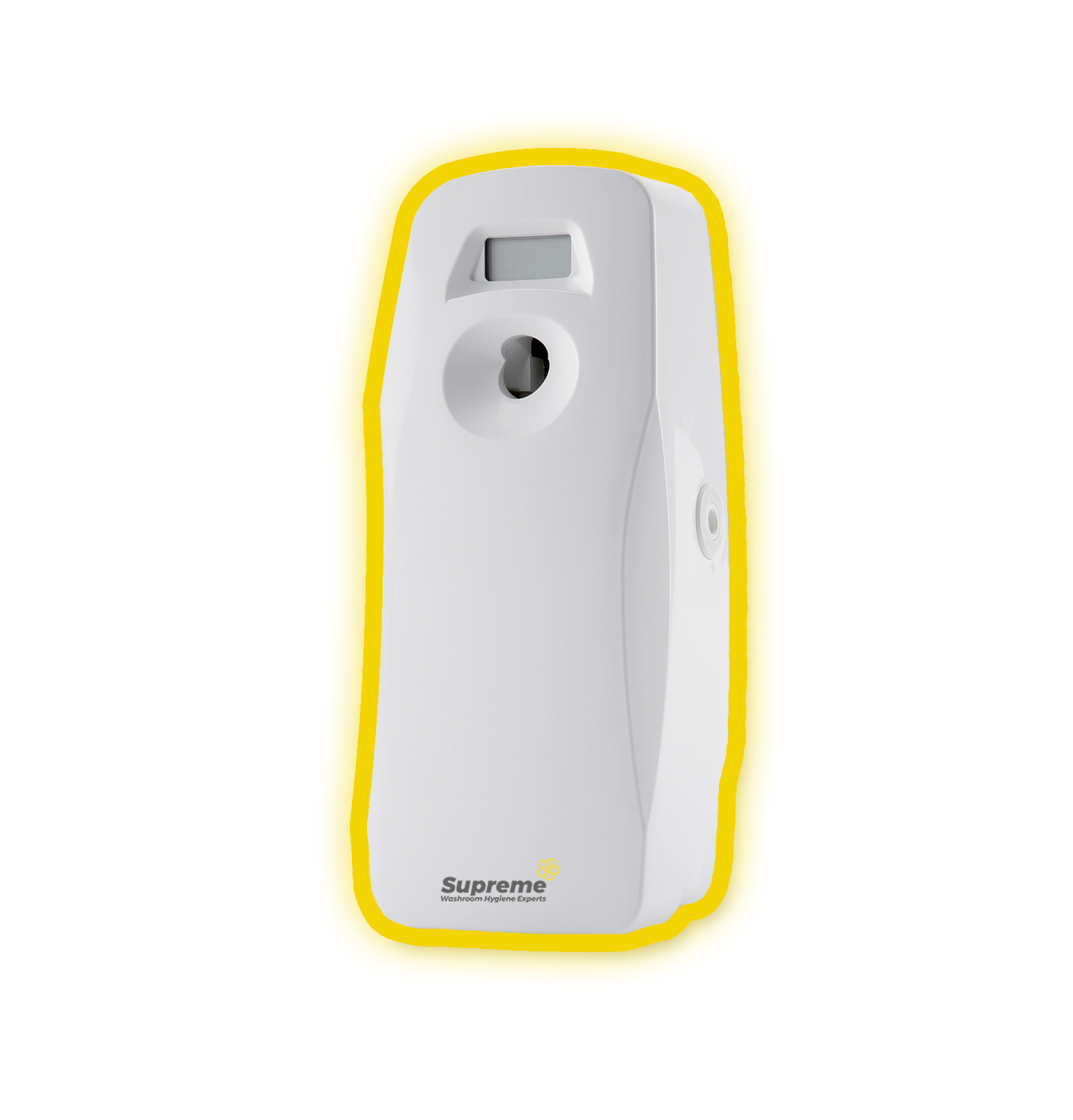 AIR SENZE
FRAGRANCE SYSTEM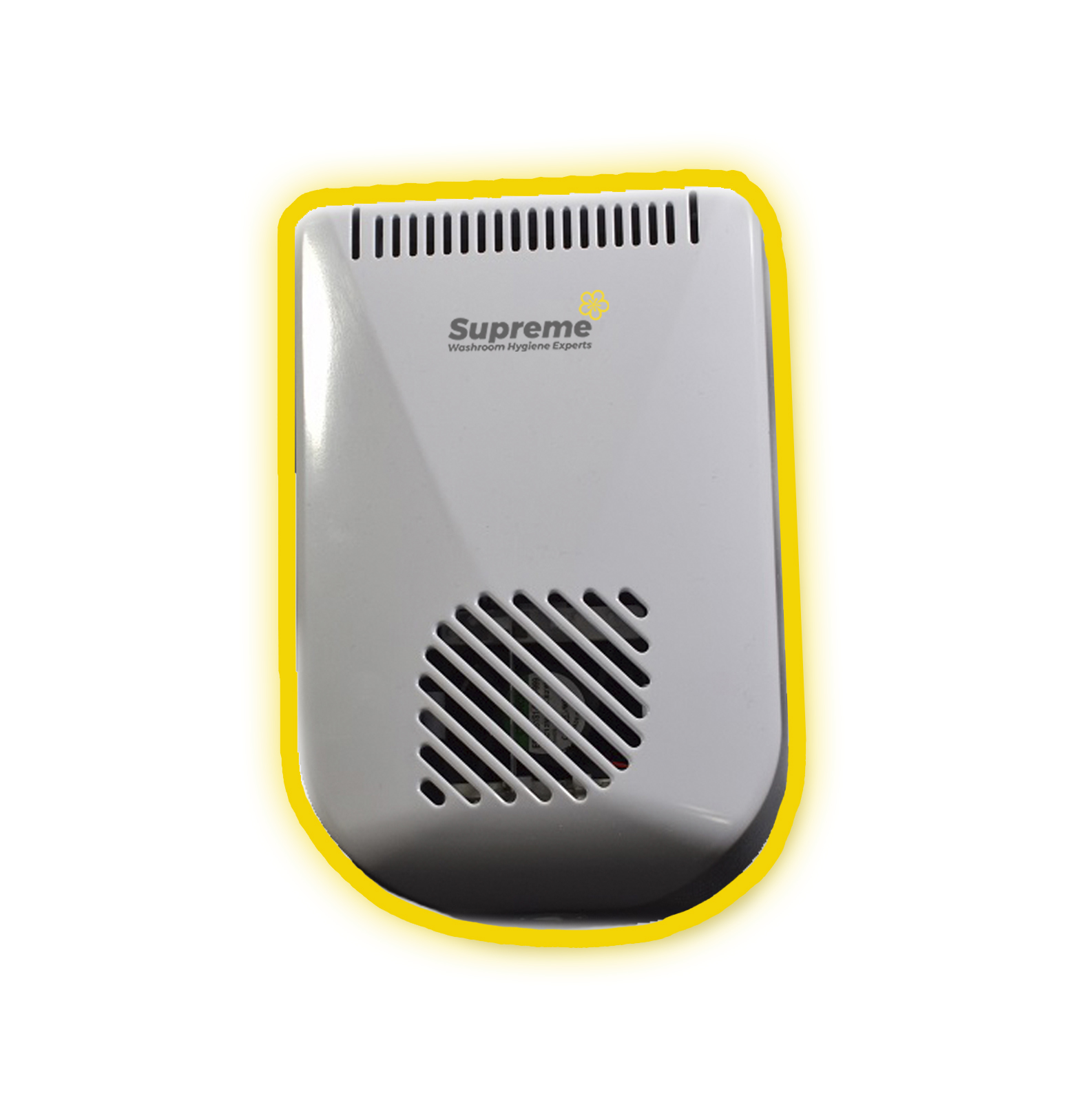 It doesn't matter how clean and well maintained a washroom or a reception area is; if there is a nasty odour in the air then staff and customers alike who enter that space will assume the worst so it is important to control the aircare in your communal areas and create a pleasant environment that is pleasing to all.
At Supreme we have a fantastic range of Aircare products to suite any place of work from busy offices, the care industry through to pubs and restaurants.  So whether you require Aircare for your surgery, office, washroom or even the cafeteria then we have a solution for you. From Natural Oil Gels, Pulse Spray Dispensers, to Prozone Air Cleaner Units that destroy odours at source, we have a solution to suite all budgets.
Serving the West Midlands and surrounding areas, our service includes for the supply of Washroom Hygiene Units plus regular visits from one of our fully trained hygiene specialists who will service, refill and clean the units to ensure the highest level of hygiene is maintained at all levels.
Contact us today for a FREE quotation