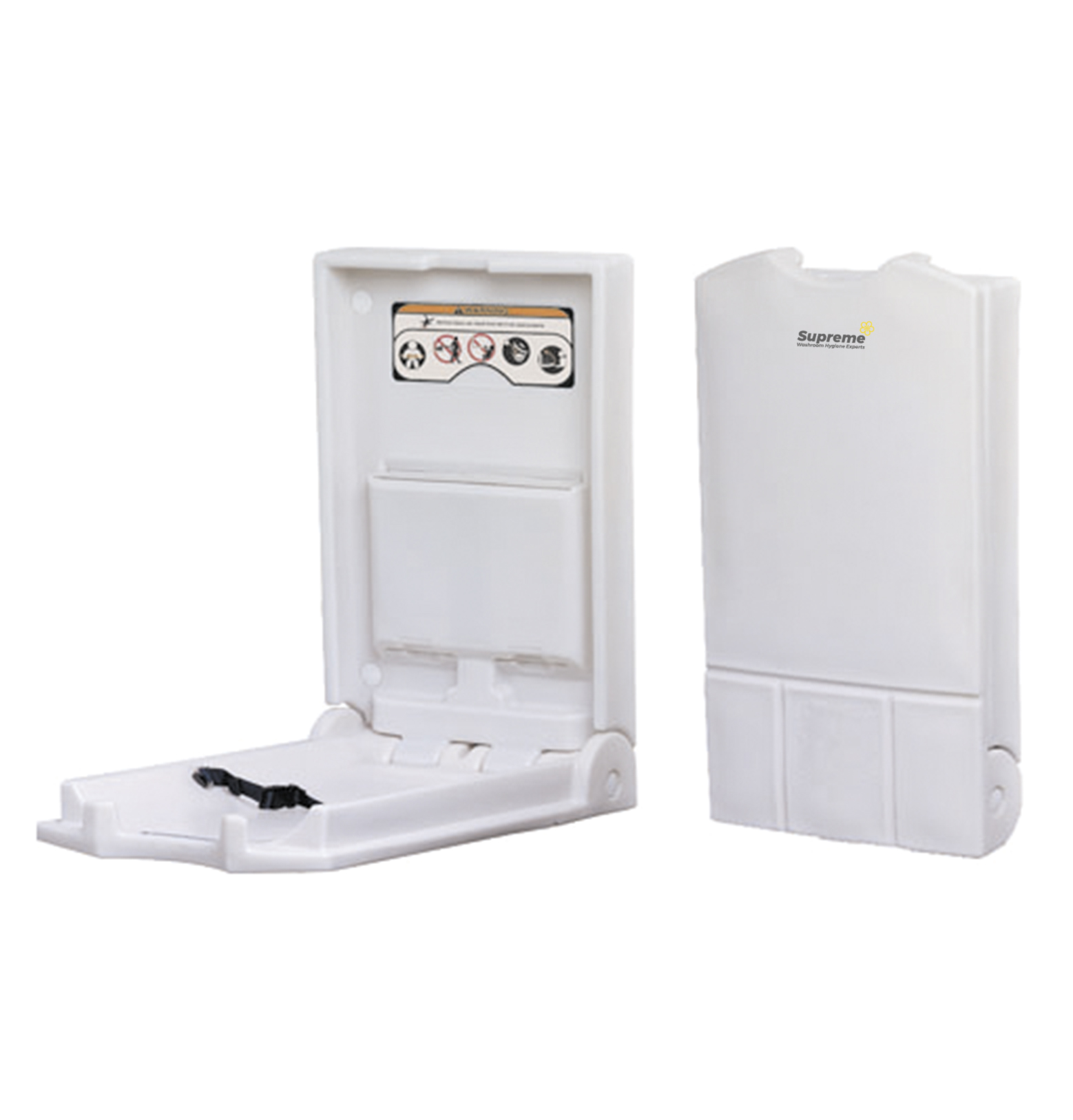 VERTICAL BABY CHANGE UNIT
The Supreme Vertical Baby Changing Unit, similar to the Horizontal unit, has also been designed with safety and ease of use in mind.  This unit has again been created using high quality moulded plastic with a concave shape an anti bacterial finish.
To ensure the baby or toddler remain laying down during the change, the units concave shape, ensures peace of mind to the user, supervision is required by an adult, even if the parent or carer is disposing of the used nappy or searching for a cleaning wipe or replacement clean nappy.
As standard the unit come complete with secure fitting by one of our trained and experienced hygiene specialists.
Robust easy to use design

Extremely strong

Anti bacterial hygienic finish

Concave Design – Tested for Safe Environment
Contact us today for a FREE quotation