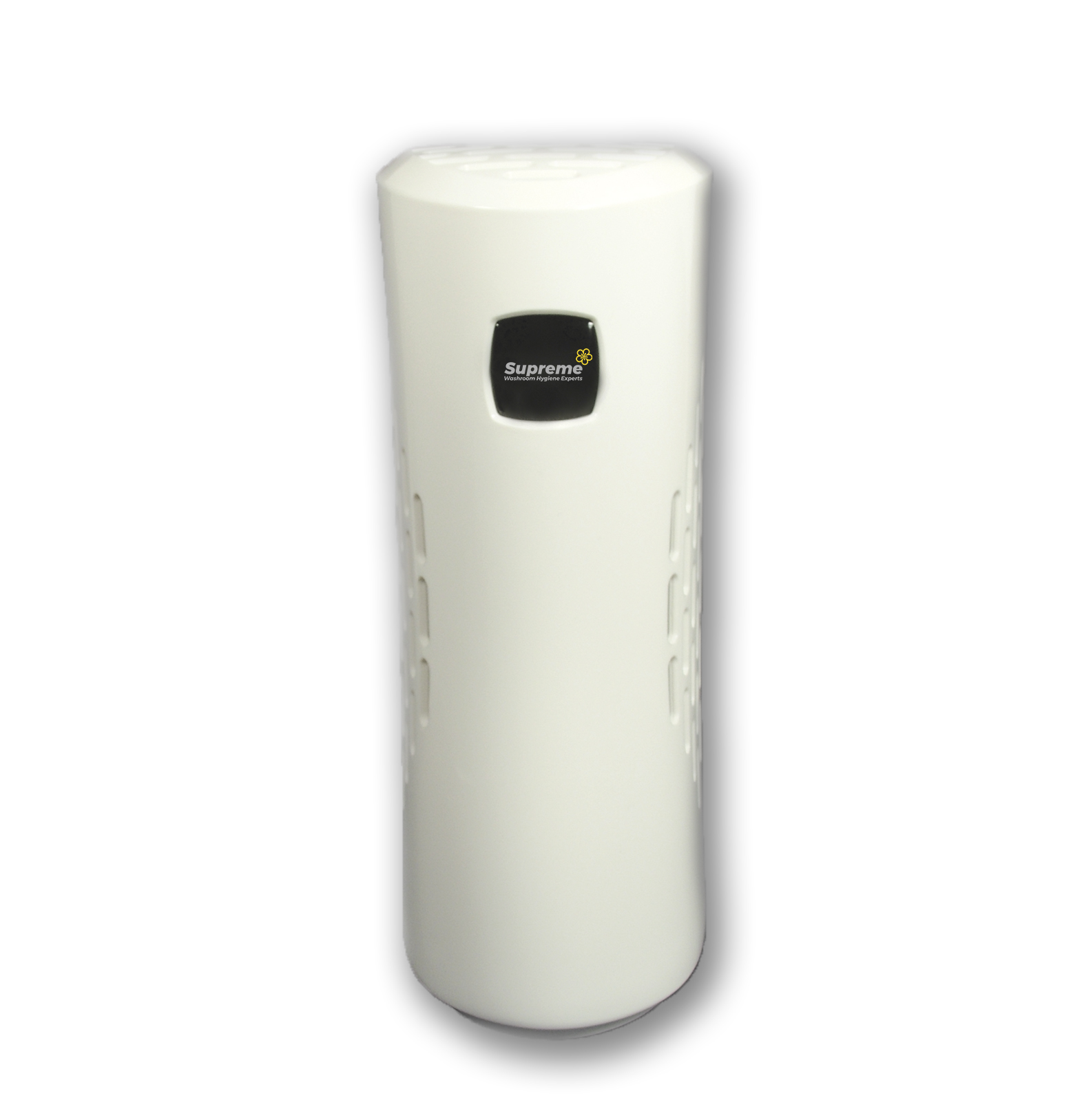 AIR PURE FRAGRANCE SYSTEM (GEL)
Fresh from Supreme a natural fragrance dispenser, V.O.C compliant.
At last a fragrance system that truly works with Supremes' unique gel range of fragrances. The natural fragrance allows the unit to operate consistently over a 30 day cycle, is as clean as a Country Breeze, and is suitable for all environments.
Supremes' range of natural gel fragrances include:
White Jasmine | Cherry Apple | Brambleberry | Lemon Drop | Tropicana | Azure | Cuba | Ocean Blue | Finlandia | Spring Fresh | Mandarin
Please Note: All fragrances are varied due to supply and demand and are subject to availability.
Natural fragrance dispensing system

Fan assisted ambiance technology

Unique patented technology

Many fragrances available

Non-spill refill tray

Lockable vandal resistant unit

Operates for a full 30 days of consistent fragrance

Serviced by Supremes experts.
Width: 3.1 Inches

Height: 8.3 Inches
Contact us today for a FREE quotation